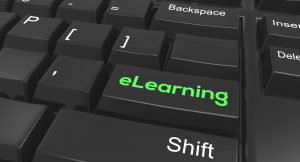 WE ARE ALWAYS looking for the latest noteworthy E-Learning news and commentary. We have aggregated pertinent insights below for your consideration to keep you up-to-date with the world of E-Learning.
Here are recent links of interest:
"Why Are Learning Analytics So Important?" – The Tech Edvocate
Thankfully, educators and policy makers have caught on and realized the importance of personalized attention. Everyone's brain processes information differently and with the help of learning analytics, the model of education is gradually moving away from the unrealistic institution and towards every individual student. Continue Reading

"Everything You Need to Know About Drag & Drop Interactions" – Rapid E-Learning Blog
Drag and drops are engaging, they let the user "touch the screen" or lean into the course a bit, and they're novel because they're not used as often as the other types. With that said, here is everything you need to know about drag & drop interactions from previous posts… Continue Reading

"Definition of an E-Learning Curve – Bloom's Taxonomy" – E-Learning Curve Blog
Going back to the fundamentals of education, when we talk about learning, we can say that we're discussing ways to acquire new skills, knowledge or expertise in some shape or form. When we use learning curves, we're looking at approaches to measuring the growth or development of these abilities in the individual or group. Continue Reading

"Online Courses as Good as In-Person Classes" – Inside Higher Ed
Transitioning to the virtual learning environment has fostered improved faculty training, student preparation and student analytics. Community colleges have crafted a virtual learning environment that is structured, positive and successful. Continue Reading

"Will artificial intelligence disrupt higher education?" – Missouri S&T
Artificial intelligence, robotics, automation and machine learning are already disrupting the workplace. Will they disrupt the college experience next? Continue Reading
If you spot E-Learning news of interest, or you have an interesting blog post you want to share, let us know at: info@mindedge.com.
---
MindEdge offers self-paced courses and simulations in online learning. Our courses are designed to engage and inform!
Find our complete online course catalog by clicking here.
You can learn more about MindEdge by clicking here.
Copyright © 2017 MindEdge, Inc.